30 Hours Online Training
30 Hours Classroom Training
Data Engineering on Snowflakes cloud platform allows seamless integration of various standalone data cloud to effectively integrate, analyze and share data. Snowflakes data sharing platform allows consumption of data from multiple systems as input and then transforms it and loads it for customer analytics. Data Engineers builds an ETL pipeline system which extracts, loads and transforms data and this data is used by data scientists.
Upcoming Batches
Can't find convenient schedule? Let us know
Training Features
Top Industry Trainers
All our trainers are real-time industry experts. Quality of training is our primary motto and we ensure each and every program of ours are delivered by the best trainers.
Industry Relevant Curriculum
Course designed keeping in mind the present and future needs of the Industry. All our training programs are constantly updated and tuned to meet Industry requirements.
Real-Time Case Studies
Real-Time case studies and project are mandatory part of our training programs. All the assignments are designed to help students understand practical applications of the learning's.
Flexible Schedule
With options to join classroom and online batches, you have a wide array of options in terms of batches, timing and duration allowing to you plan your learning, and achieve your carrier goals.
Feedback Management
Continuous feedback and interaction with our student community help us identify concern area and mitigate issue early on ensuring a great learning environment.
State-of-art Lab Infrastructure
Best in class Lab infrastructure to help students work on the latest assignments and project. Practical application of the learning ensures a more satisfied training.
Certification
Quality Thought's Data Engineering SnowFlake Certification Process:
Quality Thought will provide a certificate to the students who successfully completed their Data Engineering SnowFlake training. The certification will be provided within one week of the training completion.
The certification will be given to the students who have successfully completed their projects and assignments on time.
Frequently asked questions
Data Engineering SnowFlake Training Reviews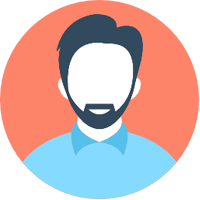 Attended classroom training for Data Engineering SnowFlake with Quality Thoughts last month. The training was excellent and well-coordinated.  The Lab facility at Quality Thoughts is good and was very helpful in doing our practical's and exercises.  The course material and real-time projects provided also was very informative.
–
Balaram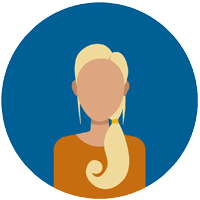 Good program, excellent training and support staff and very good classroom and lab facilities.  Had a great learning experience at Quality thoughts during my Data Engineering SnowFlake course. Will surely recommend my friends also to join Quality thoughts.
–
Divya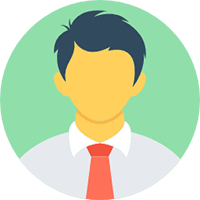 Attended online training with Quality thoughts on Data Engineering SnowFlake. I'm completely satisfied with the training provided, and I will surely recommend the same to my friends. Quality Thoughts offer the Best Data Engineering SnowFlake program and can help student master the subject easily. The course content and structure of the program was also very good and useful.
–
Karthik

Data Engineering SnowFlake provided by Quality Thoughts in Hyderabad.  The trainers with Quality Thoughts are very good and have good knowledge of the subject.  I attended the classroom training in Ameerpet and it was very good.  The lab facilities are nice and we have good support for doing our exercises, the course content also good and cover all the relevant topics.
–
Aruna

Request a Demo
For Individual
For Corporate
sureshweb
2021-04-09T21:22:22+05:30